International Music Residency Busteni as a building block for professional networking between Romania and Germany.
Künstlerhaus Busteni e.V
Str. Poligonului 11 / Busteni –Jud.Prahova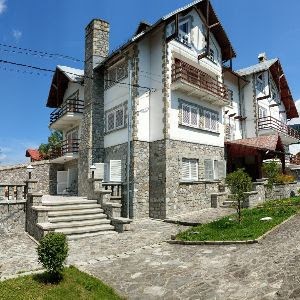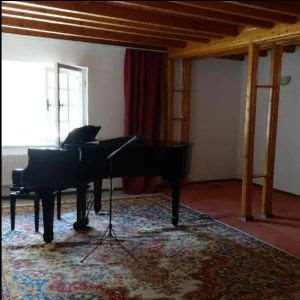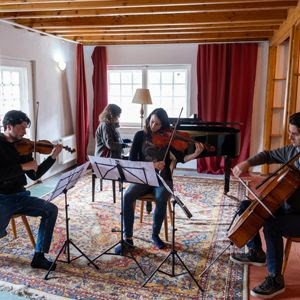 The planned project involves the invitation of the International Artist House Buşteni e.V. with the support of the German Embassy in Bucharest and the Goethe Institute in Romania to musically gifted young people and students from Germany for a stay and lessons with renowned professors such as Prof. Ute Hasenauer – Cologne University of Music, Ryan Carniaux – Folkwang University of the Arts Essen, and André Parfenov – Lecturer at the "Felix Mendelssohn Bartholdy" University of Music Leipzig – particularly in preparation for upcoming performances and international competitions, in the form of masterclasses, lectures, and seminars at the Artist House.
The young artists are intended to engage in mutual exchange not only through personal and social interactions but primarily through attending masterclasses, which are characterized by a holistic approach and the interconnection of concert works and chamber music, offering insights into different cultural working methods and specific interpretative styles.
This will take place in the respective instruments through individual private lessons and shared chamber music sessions, alternately taught by various teachers. For the latter, participants will be grouped into formations of varying sizes (duos, trios, quartets) and will engage in guided joint rehearsals, exploring organizational, instrumental, and historical aspects.
In this way, connections can be formed that can bear beautiful cross-country fruits in subsequent projects as well. In this sense, it serves as a building block for professional networking. The project is designed to be carried out in subsequent years with changing participants.
Additional lectures and seminars will be held in the morning and/or evening, providing complementary information about repertoire, composers/performers, or country-specific music-historical and pedagogical aspects. Planned excursions to Bucharest and other places such as the Music University with contacts to educators and students, the George Enescu Museum, and other culturally relevant sites, as well as visits to Sinaia and the former residence of the famous violinist, pianist, and composer George Enescu, will be highlights that enhance social interaction among participants.
The culmination of each masterclass session will be a joint concert by the invited artists, organized by our cultural partner, the Goethe Institute Bucharest, showcasing the results achieved during their stay, both as individual instrumentalists and as ensembles.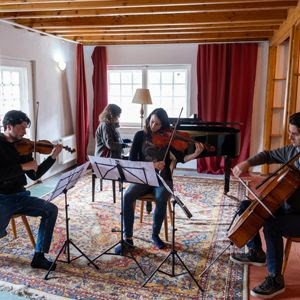 The International Artist House Buşteni e.V. was founded by Iuliana Münch and its structure is excellently suited for the planned project. There is exceptional interest on both sides in carrying out the project and its high significance.
The goal is the artistic and personal exchange of young people from both countries, who are enrolled in their respective music education systems for musically gifted individuals. Bringing them together in shared masterclasses, facilitating mutual learning, establishing crucial connections with peers and educators in a networked sense, while also considering each other's cultural specificities, constitutes another aim of the project. Cultural excursions to historically important music sites and educational institutions deepen and complement the program's contents, culminating in a shared concert presentation. The project aims to establish the beginning of a sustainable and repeatable exchange program.